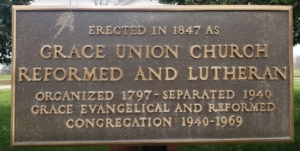 During the year 1858 the new BRICK "UNION" CHURCH was built. The contractor was Joseph Irby from Cleveland County who did the mason work, and John Henderson who did the carpenter work. It was completed during this year.
A subscription list of the Lutheran members who contributed for the building of said church: "We the undersigned obligate ourselves to pay to the officers or any committee whom they may appoint the sum annexed to our respective names, to be appropriated to the erection of a new church edifice for use and benefit of the Lutheran and German Reformed congregations now worshiping in Grace Church, Catawba County, North Carolina.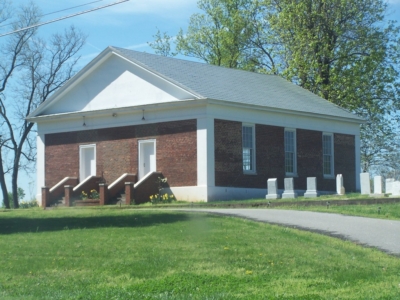 The conditions of the above obligation is as follows: IF Twelve Hundred ($1200) Dollars shall be subscribed, one-half by the Lutherans and the other half by the German Reformed THEN, and in that case the above obligation shall be if full force, and the money shall be paid in two installments, the first to be due o the first day of August, 1857, the Second on the first day of January, 1858. If either party fails to raise the amount as above specified — then in that case – this obligation shall be void. August 21, 1856." (The subscription list with names and amounts can be found in the 150th Anniversary Booklet.)
The Old Church and all the material belonging to the same was sold at public auction and the funds applied to the new church, at the present location. The land was donated by John Hartzoke and wife. At the dedication there yet remained unpaid about $80.00 and the Rev. George Walker of the German Reformed Church who was present and preached one of the dedication sermons made an earnest appeal to the people who were present that this debt ought to be paid before the house was given to God. And that amount was soon raised by the people. The Rev. P. C. Henkel was also present at the dedication and also delivered a sermon on the occasion after which the Church was dedicated by the Rev. A. J. Fox and the Rev. Jeremiah Ingold who were the regular pastors of Grace Church. The Brick Union Church edifice cost about $1400.